What's a luxury restroom trailer and what makes them so special?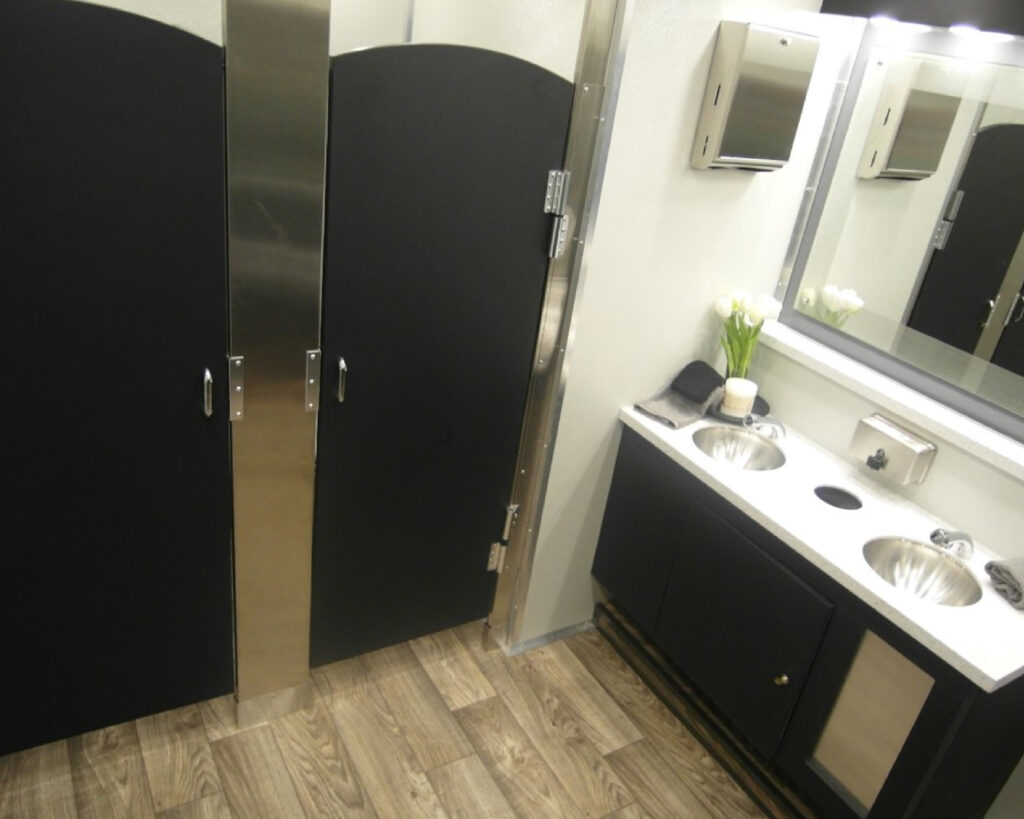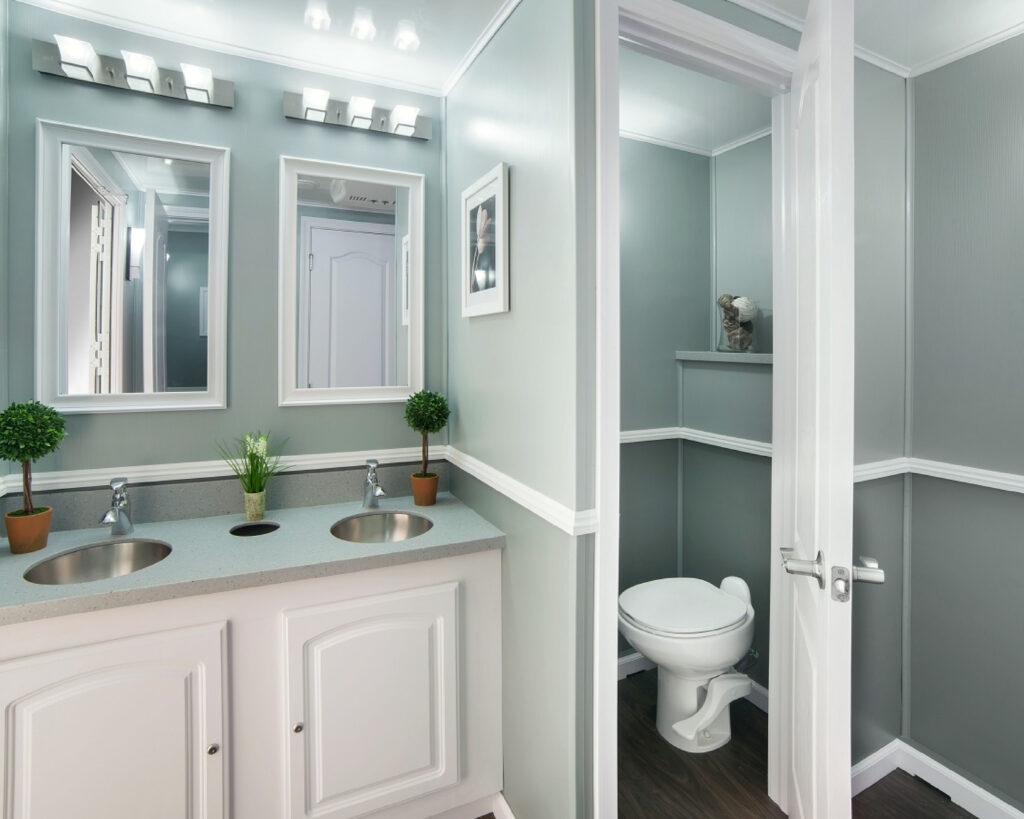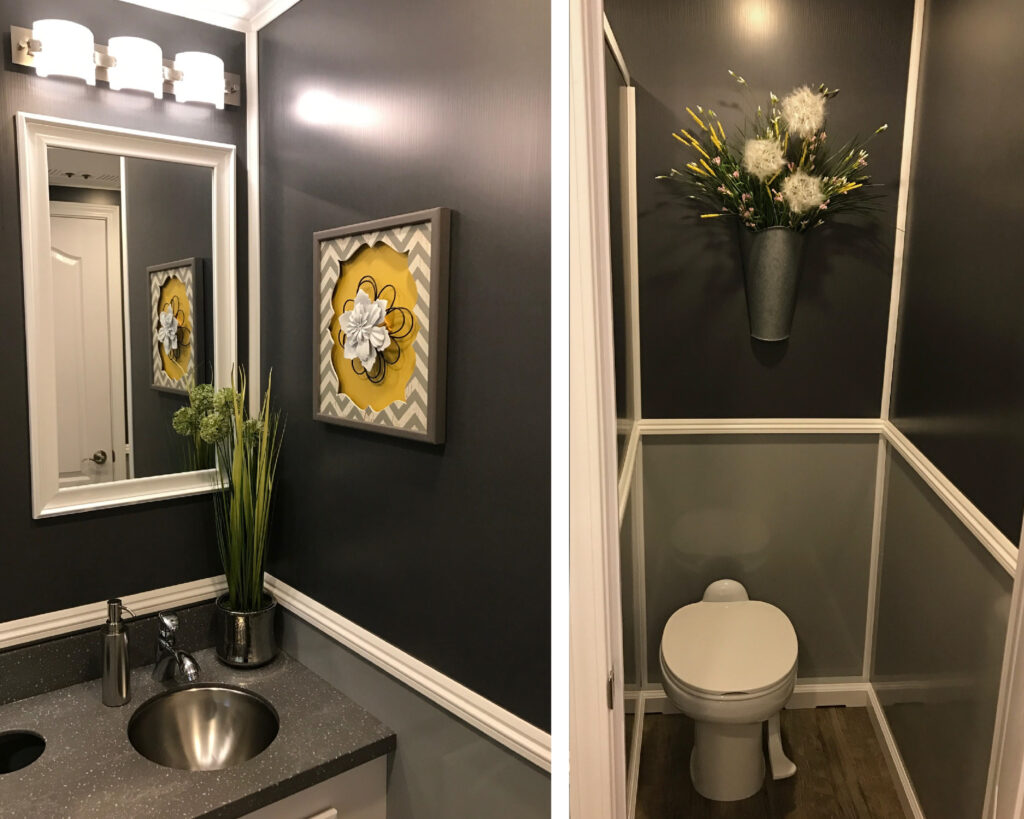 You're likely planning an event that needs portable restrooms. Some events require a bit more luxury than standard portable toilets. No matter what type of event you're planning, All American Luxury Trailers has a solution to your needs. Luxury Restroom Trailers resemble a clean, indoor restroom. From running water and flushing toilets, to climate-control and interior decor – they are the perfect solution for your up-scale event.
Climate-Controlled Interiors
One of the most complimented features of our luxury restroom trailers is the climate control. Whether your event on a cold December evening or during the heat of summer, the temperature inside the restroom trailers will be perfect. The luxury restroom trailers draw power from a local electrical source , powering the heat/AC, lighting and sound system.
Lighting
All American's luxury restroom trailers all include interior and exterior. Low-level interior and exterior lighting create a safe, easy to access entrance and exit to the restroom trailer.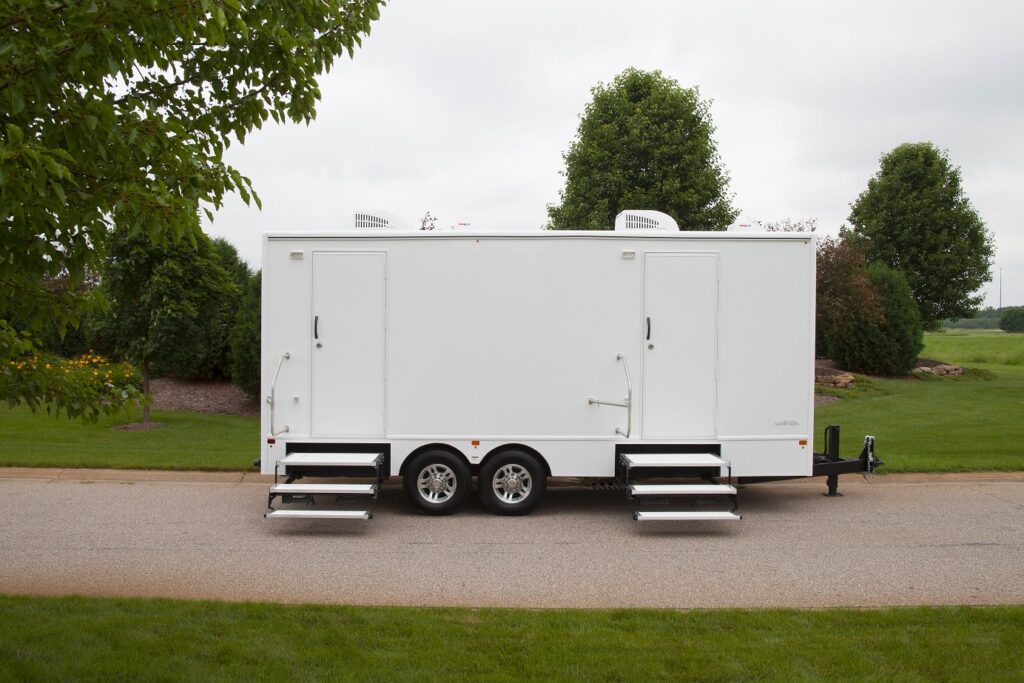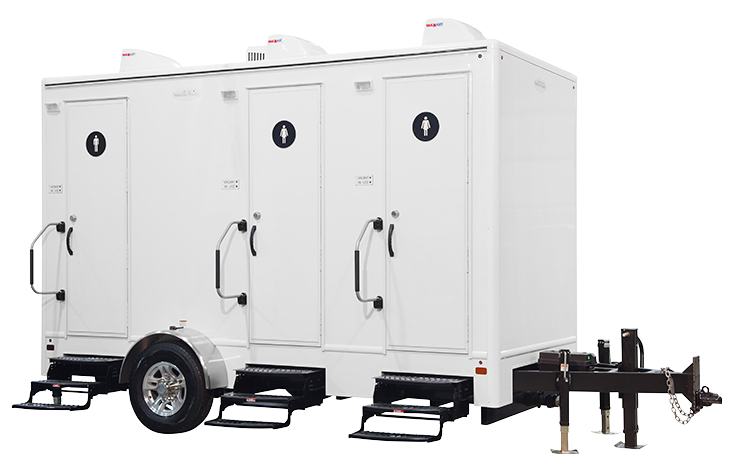 Flushing Toilets
Each luxury restroom trailer is equipped with a water hook-up, allowing toilets to flush after each use. Unlike standard portable restrooms, guests will not have to see or smell the waste left behind.
Running Hot/Cold Water
As mentioned above, the water hook-up and power source not only allow running water, but also the capability to be heated or cooled to provide comfortable hand-washing.
Multiple Stalls
Each trailer offers separate stalls for added privacy. Whether you need 3 stalls or 10 stalls, we have various models and sizes to suite any event.
Interior Decor
Each restroom trailer is also fully decorated! From hardwood laminate flooring to wall decor and surround sound systems – these luxury restroom trailers are perfect for up-scale events.