Planning a small up-scale event? This spring, All American Luxury Trailers will have a two new, 2 stall luxury restroom trailers. This new addition is perfect for smaller events that don't require a large number of private stalls. The All American 8 and All American 8 Luxury Grey feature 2 separate stalls, each equipped with running water, flushing toilets, and LED lighting.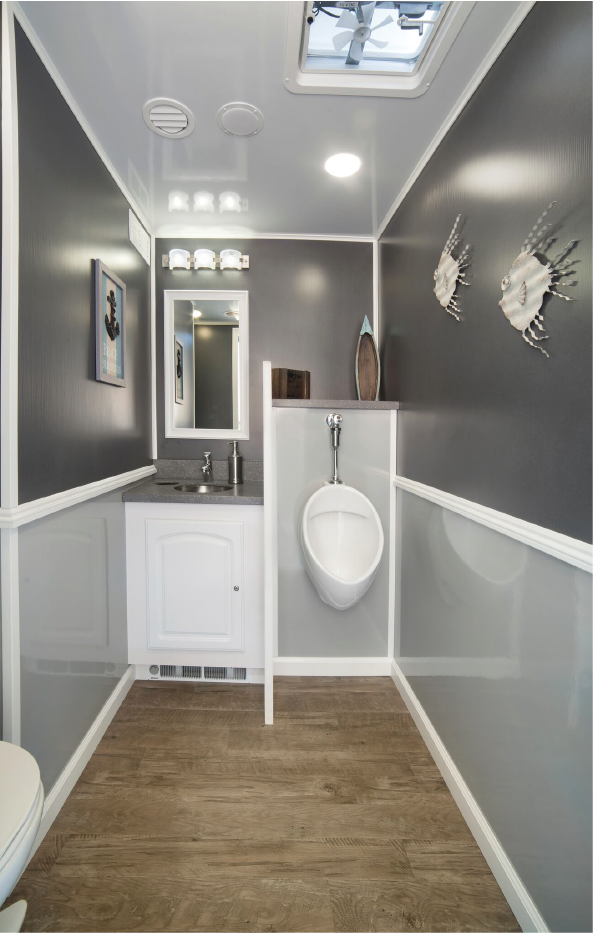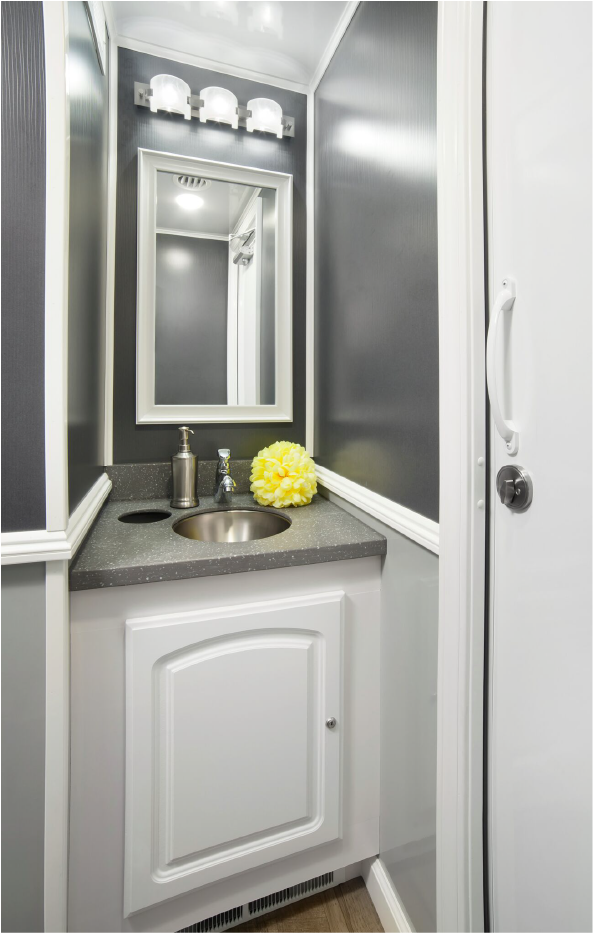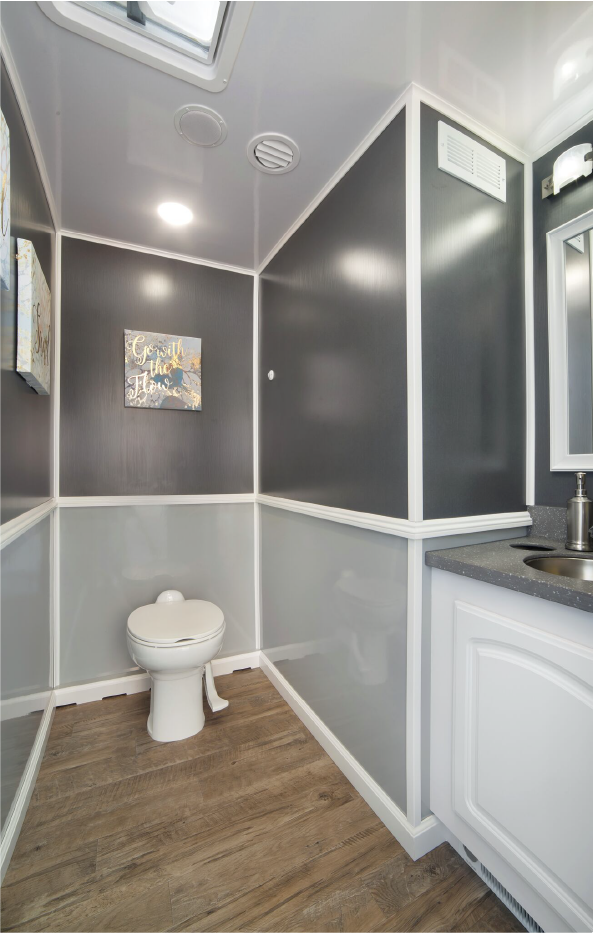 These trailers are perfect for outdoor events where portable toilets may not be the best fit. These trailers come fully equipped when dropped off and are fully decorated to go along with your next event. They are fully air conditioned and heated and have a stereo system with your choice of music.
Looking for a larger solution? All American Portable Toilets offers a variety of luxury restroom trailers. Each trailer offers a different interior decor and number of stalls and has luxury features, including air conditioning and heat. Click here to view our current luxury restroom trailer options.